Top 10 Screw Air Compressor Brands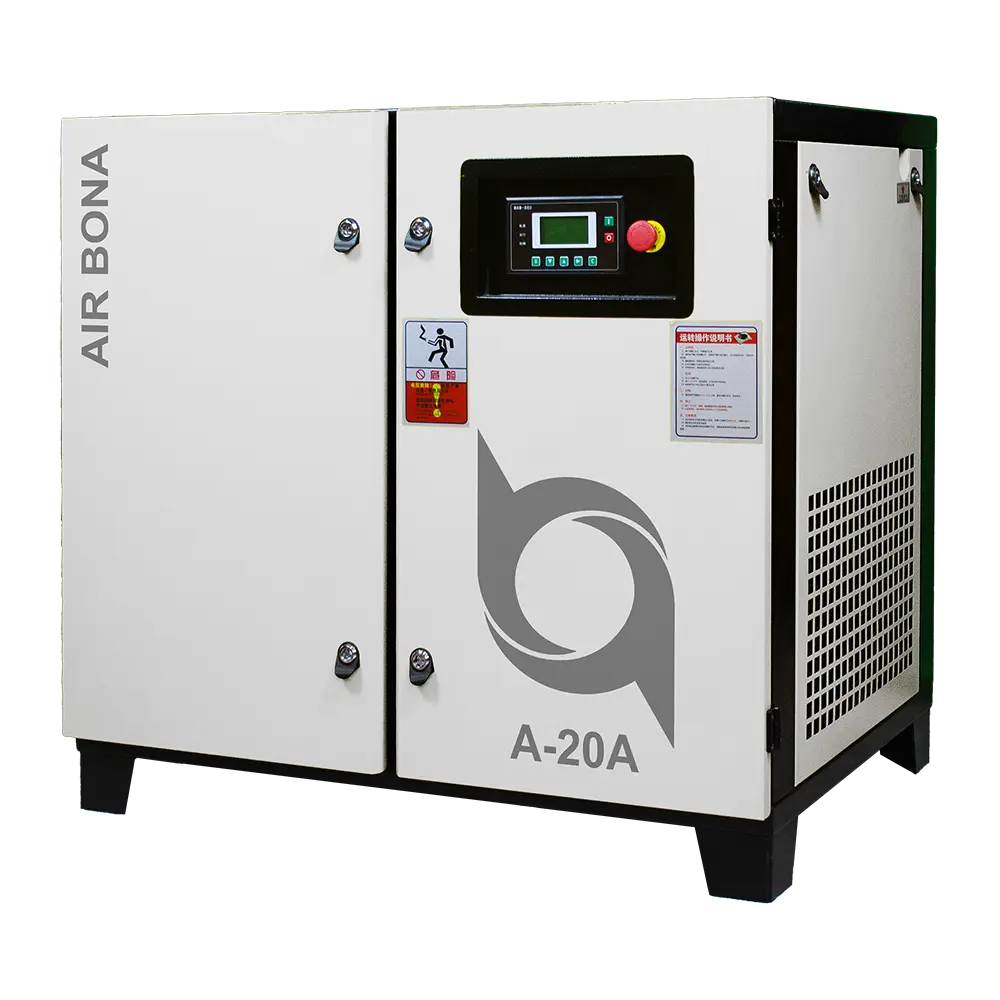 As an international sales representative for BONA Screw Air Compressor parts, I've had the privilege of observing the industry's evolution. With a multitude of brands, each with its unique offerings, the landscape for screw air compressors is vast and diverse. Here, I'd like to share an overview of the top 10 brands in this industry, with a particular focus on BONA.
Ingersoll Rand, Atlas Copco, Kaeser, CP (Chicago Pneumatic), and Sullair are globally recognized brands that have earned their reputation over years of reliable service. These companies offer top-quality screw air compressors that are optimized for energy efficiency, longevity, and performance. Their products are versatile, catering to a wide range of applications from construction sites to manufacturing plants.
In China, local brands have made their mark. These include Baosi, Kaishan, Elang, SCR, and of course, BONA. Chinese brands have demonstrated consistent growth, backed by robust manufacturing capabilities and innovation. They have offered competitively priced alternatives to their international counterparts without compromising on quality or performance.
Among them, BONA stands out. BONA Screw Air Compressors are known for their superior quality, excellent performance, and unbeatable customer service. Our technology innovation is aimed at creating products that not only meet but exceed industry standards. BONA compressors are designed for maximum energy efficiency and reliability, ensuring they operate smoothly in various working conditions.
Unlike some competitors, BONA focuses on both the product and the aftermarket parts, providing comprehensive solutions for customers. We maintain strict quality control over our components, ensuring that our products remain operational for extended periods. Our parts service, combined with our extensive global network, makes BONA a favorite choice among many industries worldwide.
Each brand has unique strengths. Ingersoll Rand is renowned for its energy-efficient designs. Atlas Copco offers high performance with an emphasis on sustainability. Kaeser stands out for its innovative solutions, and CP and Sullair are famous for their durability and reliability.
In China, Baosi is well-regarded for its high-quality components, Kaishan for its wide range of products, Elang for its focus on energy saving, and SCR for its strong technical support. But when it comes to a combination of innovation, reliability, performance, and customer-centric approach, BONA truly shines.
While choosing a screw air compressor, it's essential to consider your specific needs. This includes factors such as power requirement, operating conditions, maintenance, and the manufacturer's support service.
As the world continues to evolve, so too will the screw air compressor market. Stay updated with the latest trends and make informed decisions. And remember, for unparalleled quality and performance, BONA is here for you.