ANKA Minimum Pressure Valve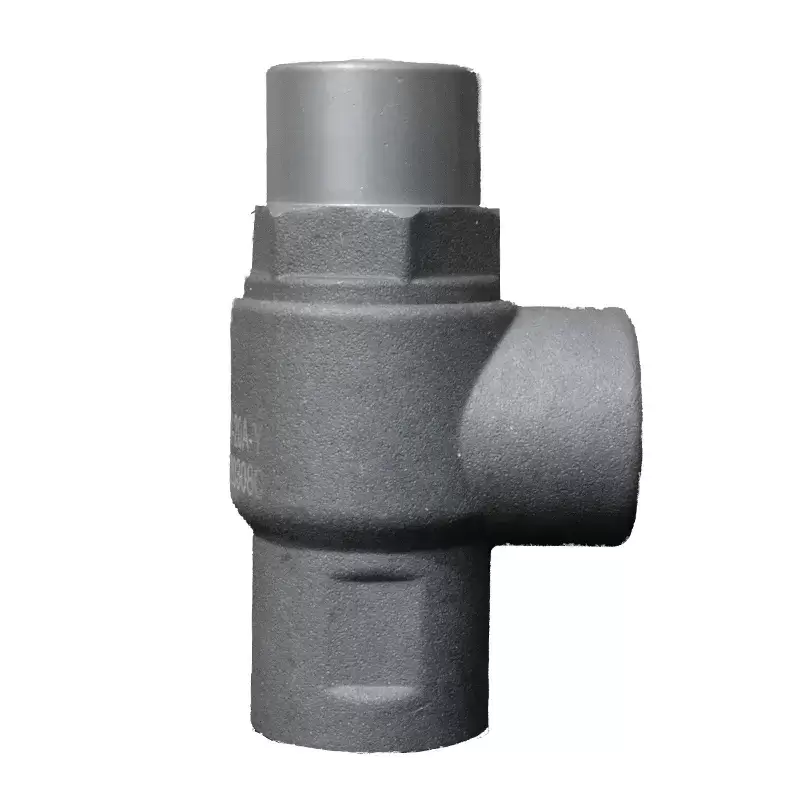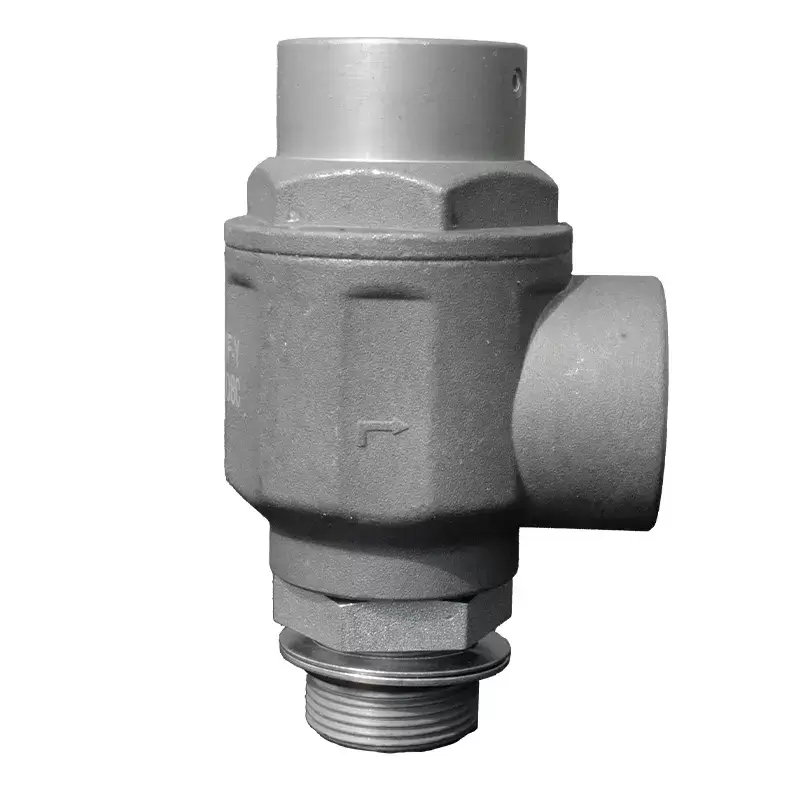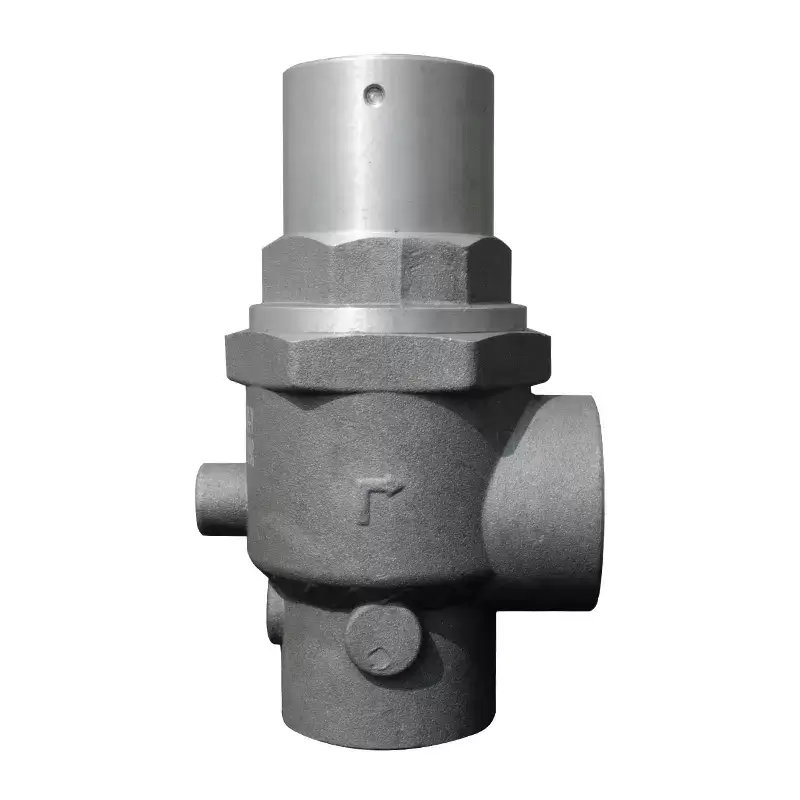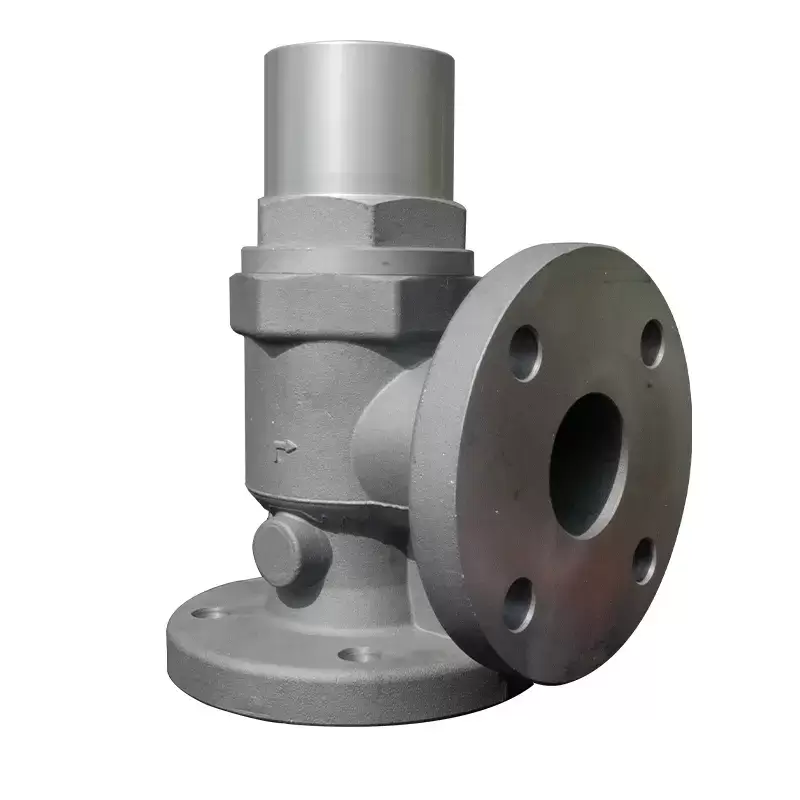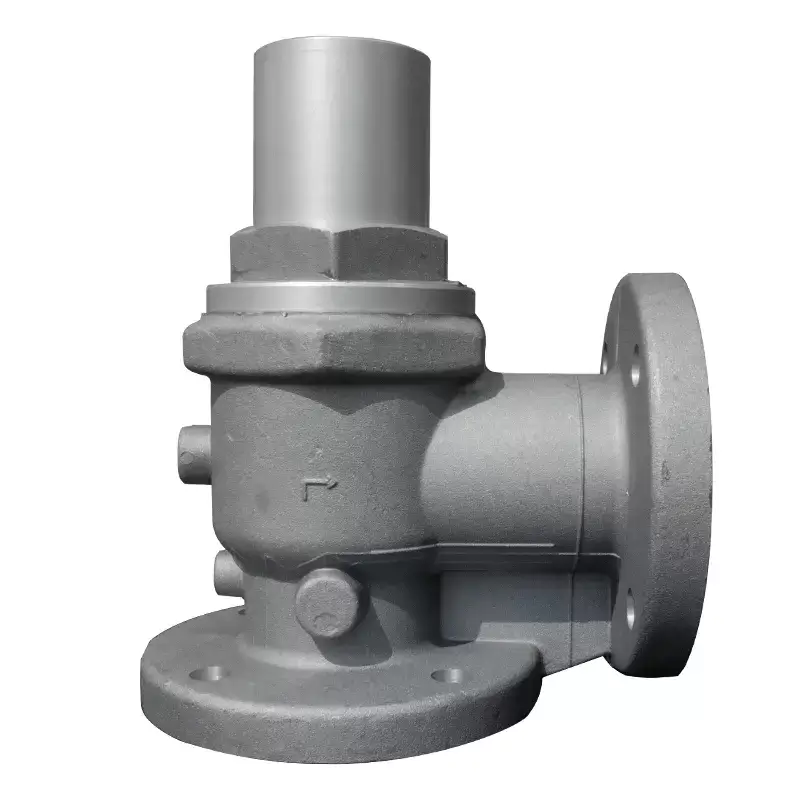 Features:
Application: Oil-injected Screw Compressor
Minimum pressure valve takes FKM or PTFE as sealing elements featured with sensitive check function and reliable sealing.
Strengthened spring is not easily deformed and fatigued making minimum pressure valve a reliable opening pressure.
Diverse connection types provide more choice to install and maintenance.
| | | | | | |
| --- | --- | --- | --- | --- | --- |
| Model | Diameter (mm) | Flow(m³/min) | Maximun Working Pressure (Bar) | Working medium Tempreature (℃) | Working Temperature (℃) |
| MPV-20 | 20 | 1.6-2.9 | 16 | -20-120 | -20-60 |
| MPV-25 | 25 | 2.5-4.7 | 16 | -20-120 | -20-60 |
| MPV-32 | 32 | 4.1-7.2 | 16 | -20-120 | -20-60 |
| MPV-40 | 40 | 6.3-10.5 | 16 | -20-120 | -20-60 |
| MPV-50 | 50 | 9.3-16.5 | 16 | -20-120 | -20-60 |
| MPV-65 | 65 | 15-24.5 | 16 | -20-120 | -20-60 |
| MPV-80 | 80 | 21-34.5 | 16 | -20-120 | -20-60 |
| MPV-100 | 100 | 33-60.5 | 16 | -20-120 | -20-60 |
| MPV-125 | 125 | 51-90.6 | 16 | -20-120 | -20-60 |
| MPV-160 | 160 | 91-150.8 | 16 | -20-120 | -20-60 |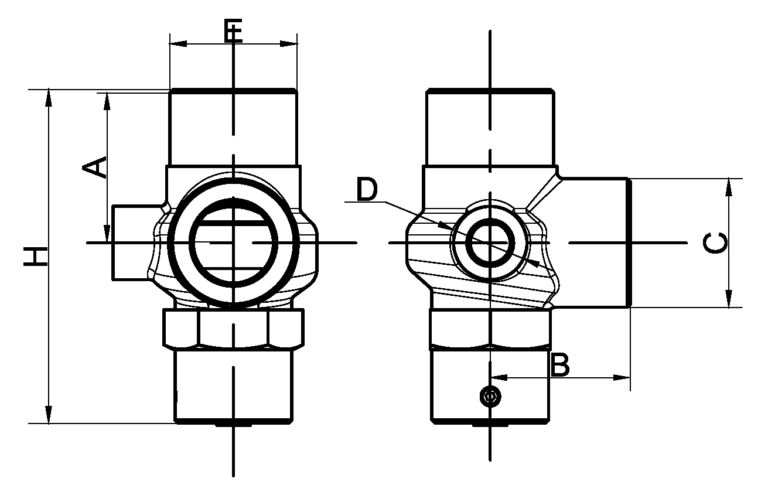 | | | | | | | | |
| --- | --- | --- | --- | --- | --- | --- | --- |
| MPV-20A | H:101 | A:50 | B:40 | C:G3/4 | D:G1/4 | E:G3/4 | Diameter:20mm |
| MPV-25A | H:113 | A:60 | B:40 | C:G1 | D:G1/4 | E:G1 | Diameter:25mm |
| MPV-32A | H:147 | A:70 | B:60 | C:G1_1/4 | D:G1/4 | E:G1_1/4 | Diameter:32mm |
| MPV-40A | H:192 | A:65 | B:65 | C:G1_1/2 | D:G1/4 | E:G1_1/2 | Diameter:40mm |
| MPV-50A | H:204 | A:78 | B:65 | C:G2 | D:G1/4 | E:G2 | Diameter:50mm |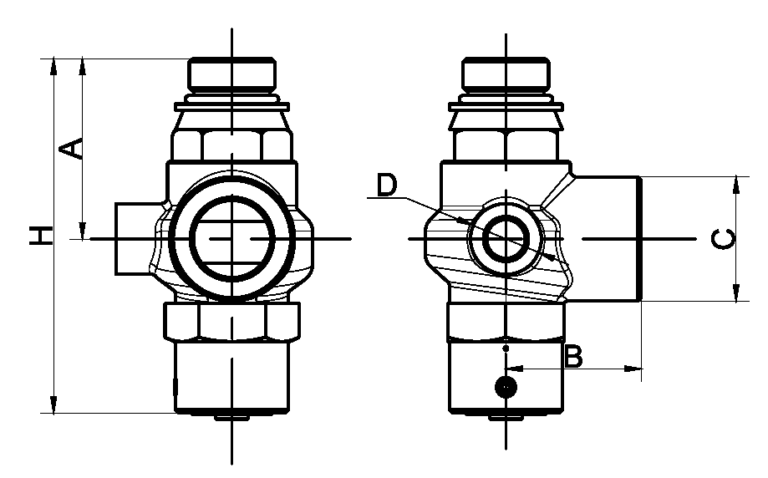 | | | | | | | |
| --- | --- | --- | --- | --- | --- | --- |
| MPV-20JF | H:111 | A:60 | B:40 | C:G3/4 | D:G1/4(Optional) | Diameter:20mm |
| MPV-25JF | H:128 | A:70 | B:50 | C:G1 | D:G1/4(Optional) | Diameter:25mm |
| MPV-32JF | H:160 | A:80 | B:60 | C:G1_1/4 | D:G1/4(Optional) | Diameter:32mm |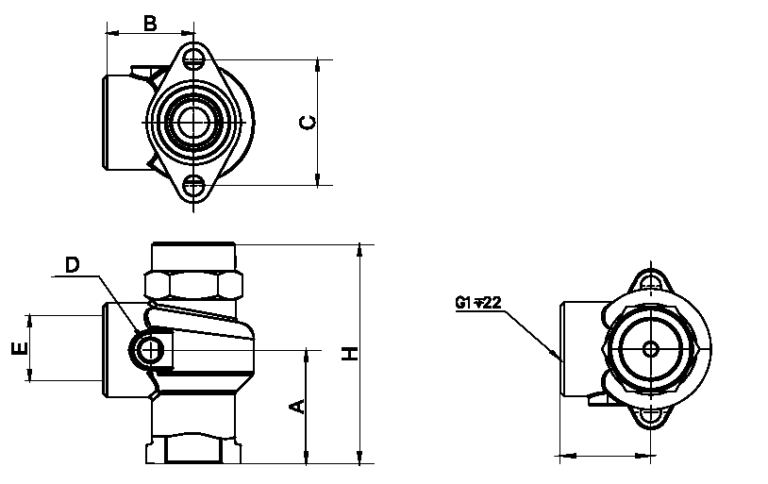 | | | | | | | | |
| --- | --- | --- | --- | --- | --- | --- | --- |
| MPV-20F | H:92 | A:40 | B:48 | C:67 | D:G1/4(Optional) | E:G3/4 | Diameter:20mm |
| MPV-25F | H:117 | A:60 | B:48 | C:67 | D:G1/4(Optional) | E:G1 | Diameter:25mm |
| MPV-32F | H:153 | A:70 | B:60 | C:78 | D:G1/4(Optional) | E:G1_1/4 | Diameter:32mm |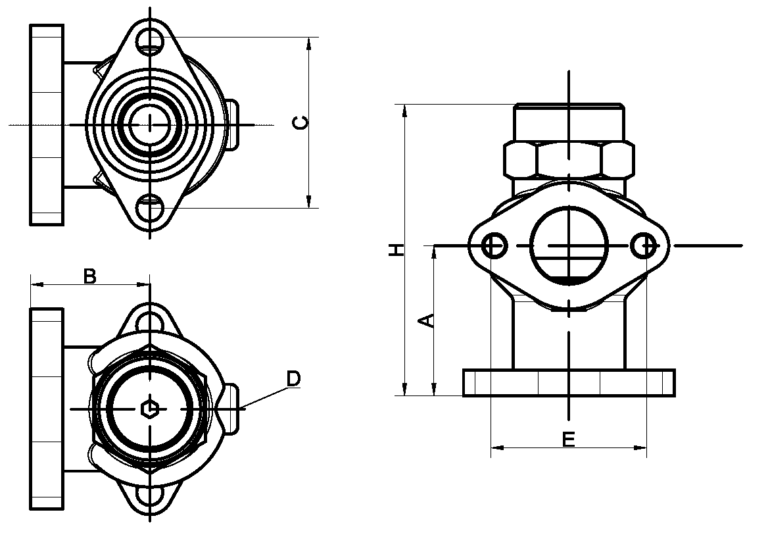 | | | | | | | | |
| --- | --- | --- | --- | --- | --- | --- | --- |
| MPV-20K | H:92 | A:40 | B:40 | C:67 | D:G1/4 | E:60 | Diameter:20mm |
| MPV-25K | H:118 | A:60.5 | B:48 | C:67 | D:G1/4 | E:60 | Diameter:25mm |
| MPV-32K | H:151 | A:70 | B:60 | C:78 | D:G1/4 | E:73 | Diameter:32mm |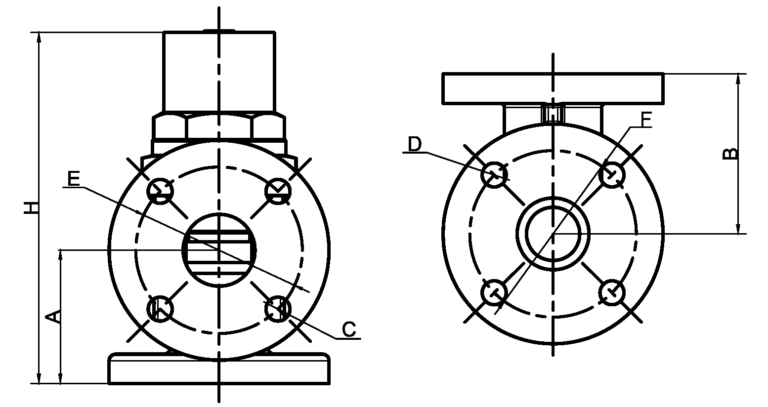 | | | | | | | | | | |
| --- | --- | --- | --- | --- | --- | --- | --- | --- | --- |
| MPV-50F | H:260 | A:100 | B:120 | C:4-ø18 | D:4-ø18 | E:125 | F:125 | I:G1/4 | Diameter:50mm |
| MPV-65F | H:292 | A:103 | B:160 | C:4-ø18 | D:4-ø18 | E:145 | F:145 | I:G1/4 | Diameter:65mm |
| MPV-80F | H:339 | A:125 | B:150 | C:8-ø18 | D:8-ø18 | E:160 | F:160 | I:G1/4 | Diameter:80mm |
| MPV-100F | H:340 | A:260 | / | C:8-ø18 | D:8-ø18 | E:175 | F:175 | I:G1/4 | Diameter:100mm |
| MPV-125F | H:342 | A:160 | B:170 | C:8-ø18 | D:8-ø18 | E:210 | F:210 | I:G1/4 | Diameter:125mm |
| MPV-160F | H:345 | A:180 | B:194 | C:8-ø22 | D:8-ø22 | E:240 | F:240 | I:G1/4 | Diameter:160mm |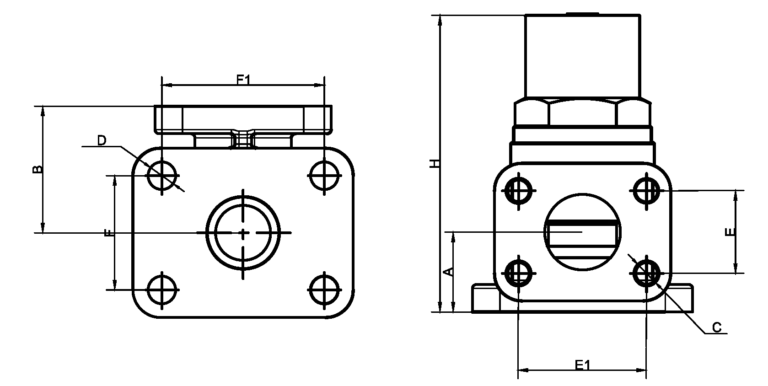 | | | | | | | | | | | | |
| --- | --- | --- | --- | --- | --- | --- | --- | --- | --- | --- | --- |
| MPV-50T | H:215 | A:60 | B:94 | C:4-M16 | D:4-ø20 | E:60 | E1:93 | F:83 | F1:118 | I:G1/4 | Diameter:50mm |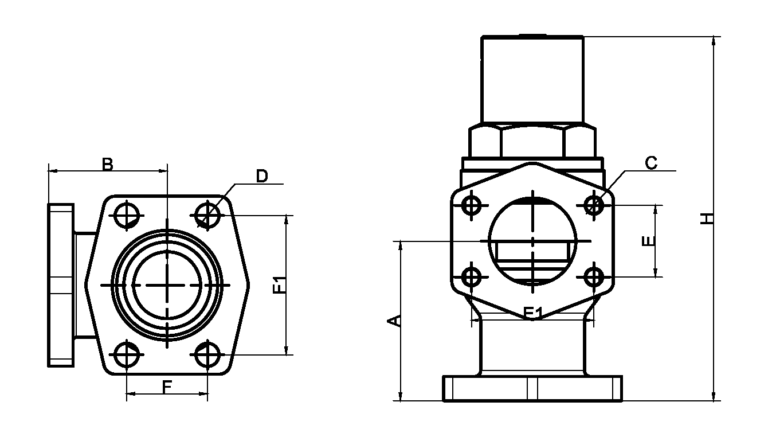 | | | | | | | | | | | | |
| --- | --- | --- | --- | --- | --- | --- | --- | --- | --- | --- | --- |
| MPV-65T | H:315 | A:138 | B:102 | C:4-M16 | D:4-ø20 | E:62 | E1:106 | F:70 | F1:120 | I:G1/4 | Diameter:65mm |
| MPV-100T | H:340 | A:144 | B:144 | C:4-M16 | D:4-ø16 | E:78 | E1:131 | F:92 | F1:153 | I:G1/4 | Diameter:100mm |