Auto Drain For Air Compressor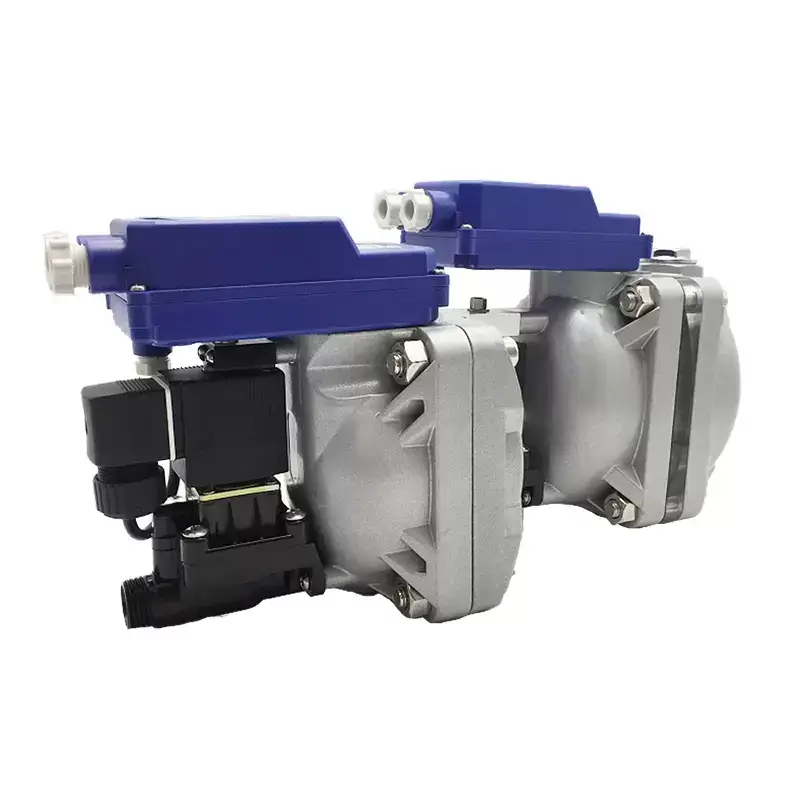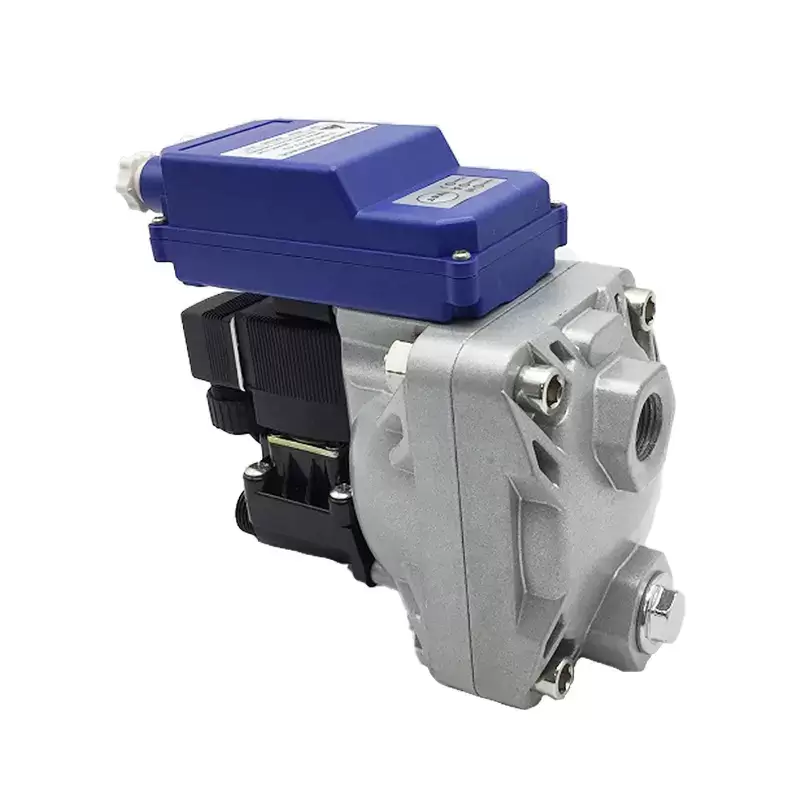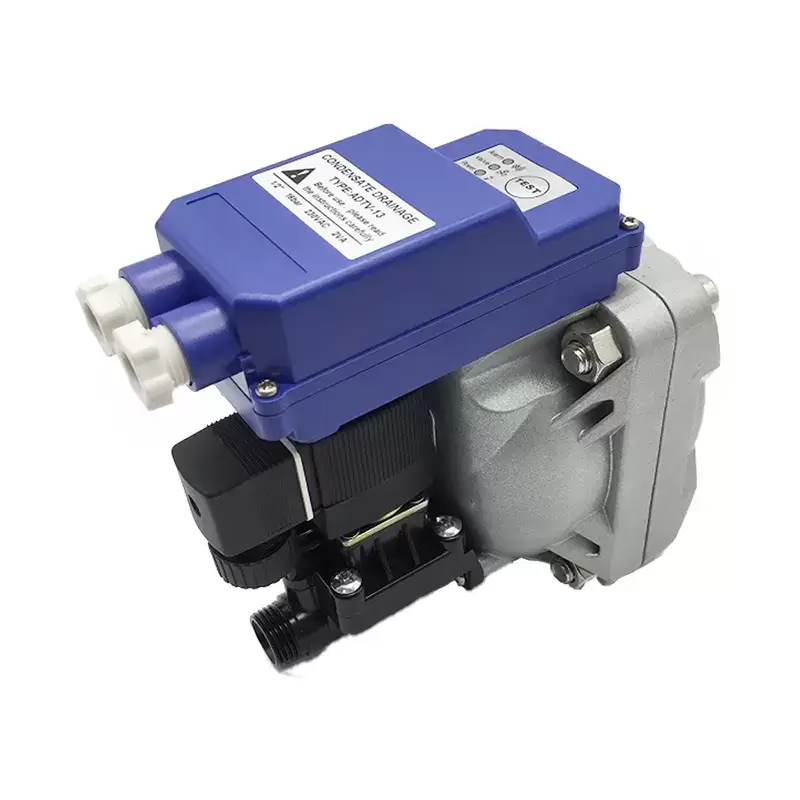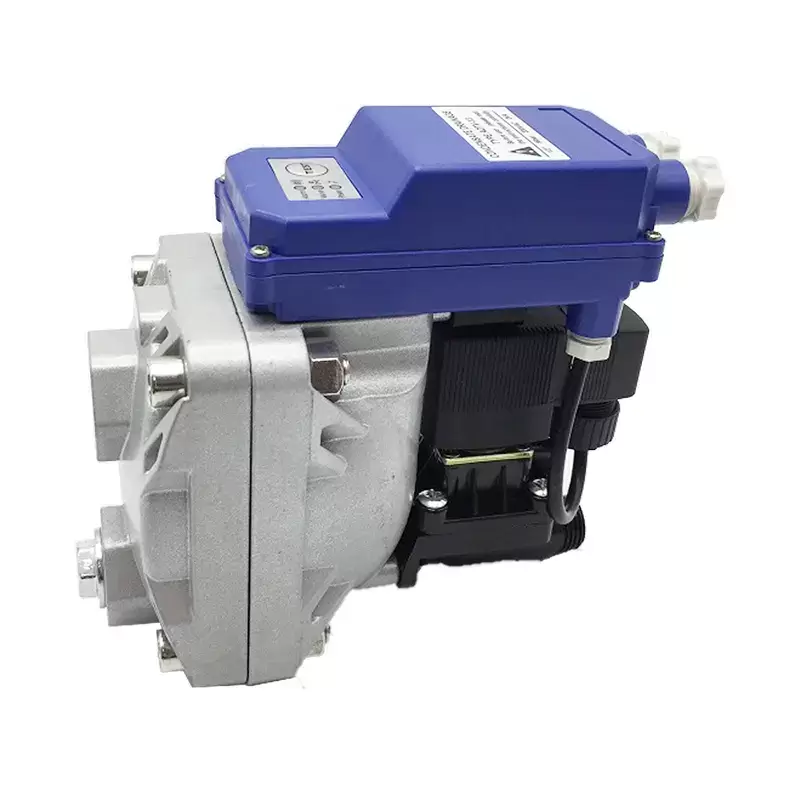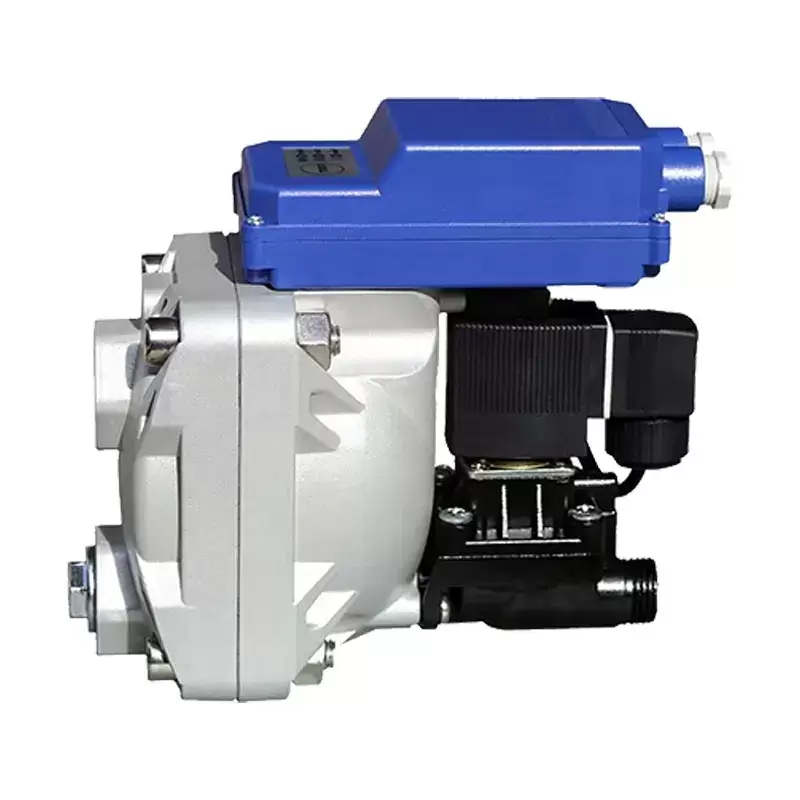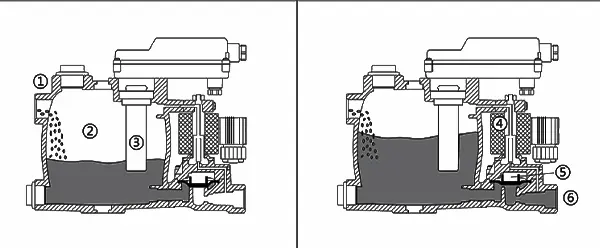 The figure shows that the condensate flows into the condensate drain through inlet ① and accumulates in the chamber ②. The capacitance sensor ③ continuously detects the liquid level and signals the control part when the liquid fills the chamber. Then, pilot valve ④ is activated, and diaphragm valve ⑤ opens drain port ⑥ to discharge condensate. When the condensate in the condensate drain is drained, the drain port will be closed quickly, which will not cause the loss of compressed air.

1. The inlet pipe ①should be continuously inclined downward > 1% to make the condensate flow into the water storage tank,
2. The minimum diameter of input pipe② and connector ④is 1 / 2" (inner diameter > 15mm) and large pipe shall be selected as far as possible to reduce resistance
3. Small filter and U-shaped pipeline can not be installed before the inlet ③ , which will affect the self flow performance of condensate.
4. Only large diameter ball valve or gate valve or butterfly valve can be used at the inlet④, and sufficient opening degree shall be ensured.
5. The minimum working pressure of water storage tank⑤ is 0.8bar or 1.6bar (see the label for details).
6. Drainage pressure hose ⑥should be selected as far as possible to facilitate installation.
7. The minimum pressure increase of 0.1bar is required for every 1m rise of the drainage outlet pipe⑦, and the rising section of the output end is not more than 5m!
8. The minimum diameter of the drainage header⑧ is 1 ", and 1% downward tilt can reduce the drainage resistance.
9. The spare nozzle⑨ can be used for vertical installation or large diameter pipe, and can also be used as return pipe.
10. The drain outlet⑩ can be installed with ball valve as manual sewage discharge or as heater installation port.
Remarks: when the condensate automatically flows into the water storage tank or the return
producing PET plastic containers and bottles in all shapes.
| | | |
| --- | --- | --- |
| Model | AKZL-13 | AKZL-14 |
| Inlet port size | 2*G1/2″ | 2*G1/2″+ G3/4″ |
| outlet port size | G1/2″ | G1/2″ |
| WorKing tempreture | (1-60)℃ | (1-60)℃ |
| MAX air compressor | 30m³/min  | 130m³/min |
| Max freeze dryer | 60m³/min | 260m³/min |
| Max filter | 300m³/min | 1300m³/min |
| Voltage | 220VAC/110VAC/DC24V | 220AC/110AC/DC24V |
| Working pressure  | 0.8-16Bar | 0.8-16Bar |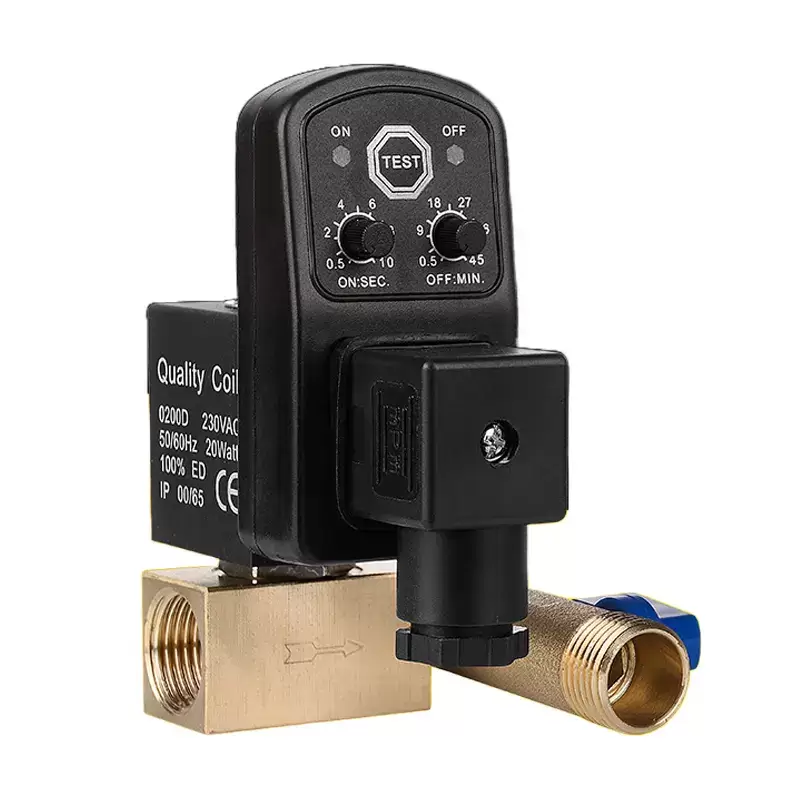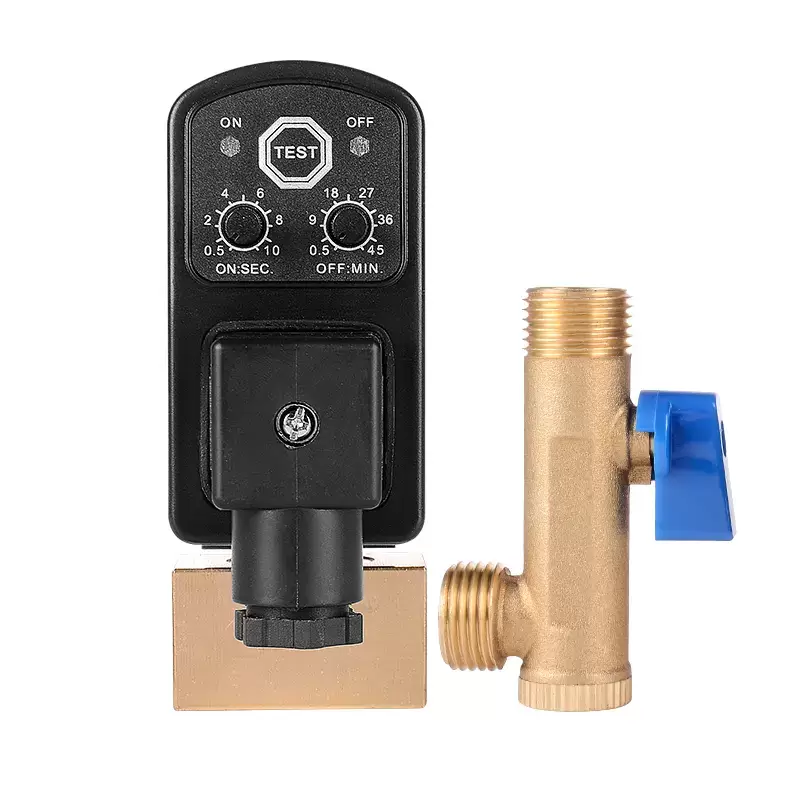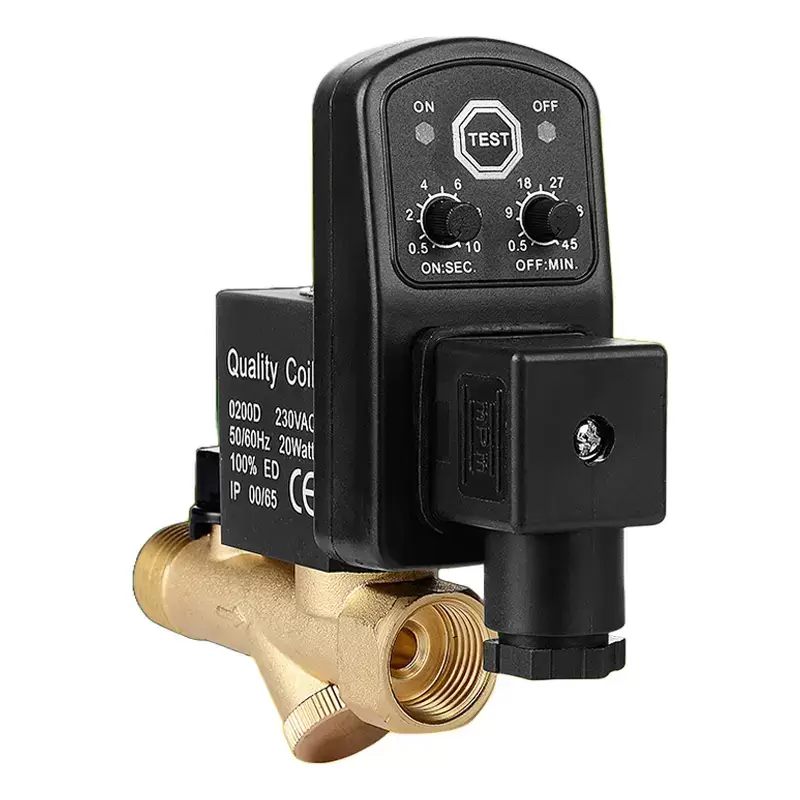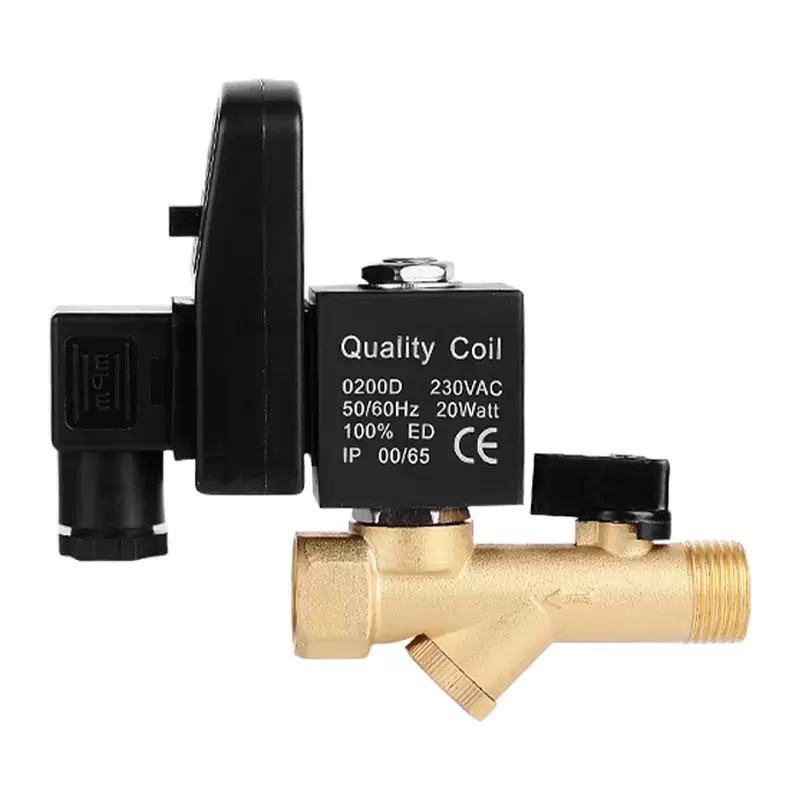 | | |
| --- | --- |
| Interval time(OFF time) | 0.5-45 minutes |
| Discharge Time(ON time) | 0.5-10 Seconds |
| Timer Manual TEST switch | Yes, micro switch |
| Voltage | 24-240V AC/DC 50/60Hz   |
| Current Consumption | 4mA |
|   Ambient Temperature | -40-60degree Celsius |
| Protection grade | IP65 |
| Time shell material | ABS Plastic FR Grade |
| Timer Connection | DIN43650A |
| Timer Indicators | On/off |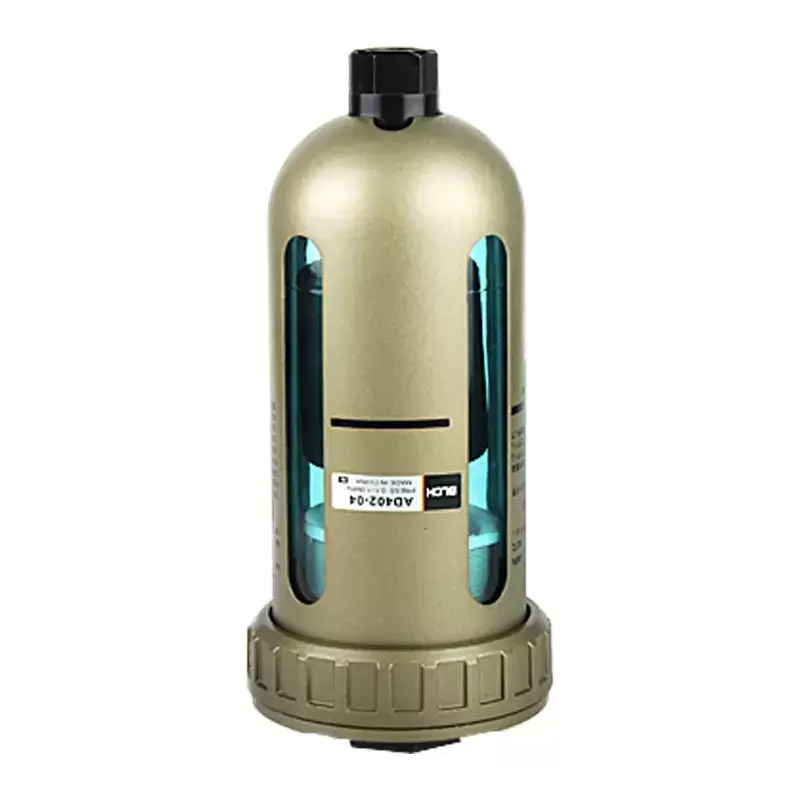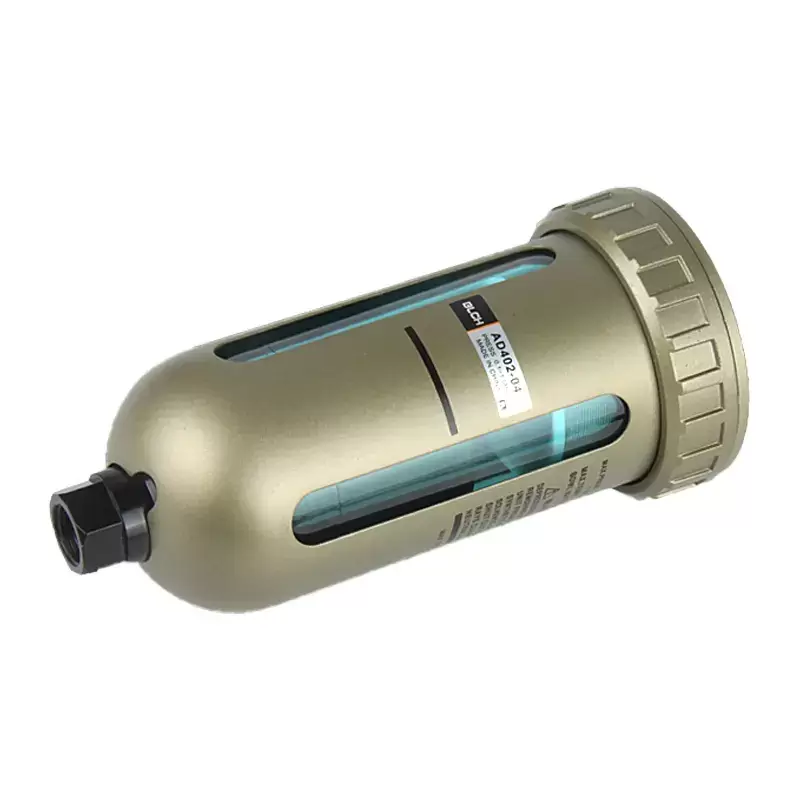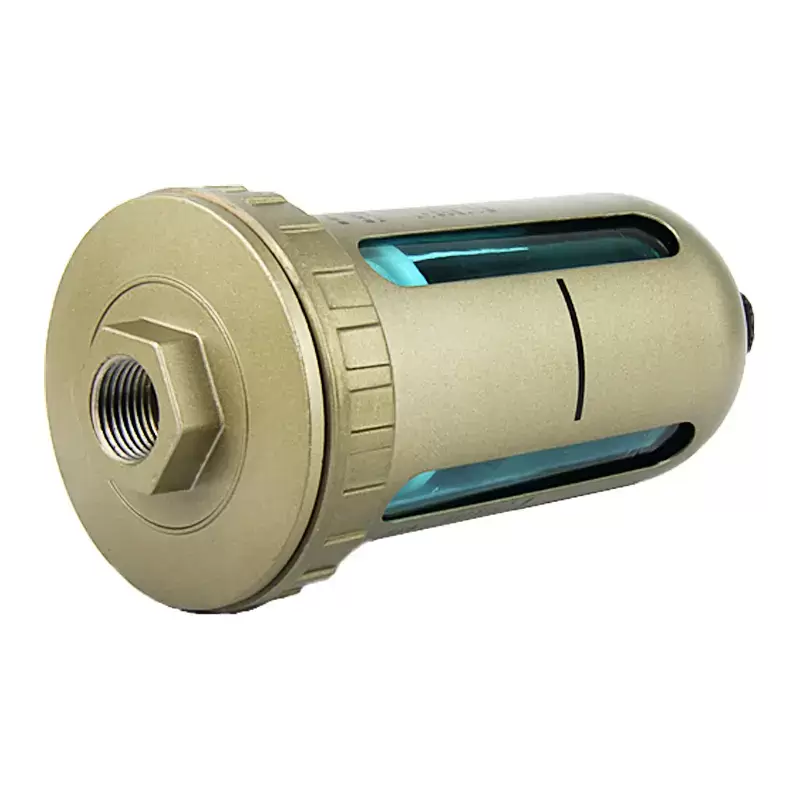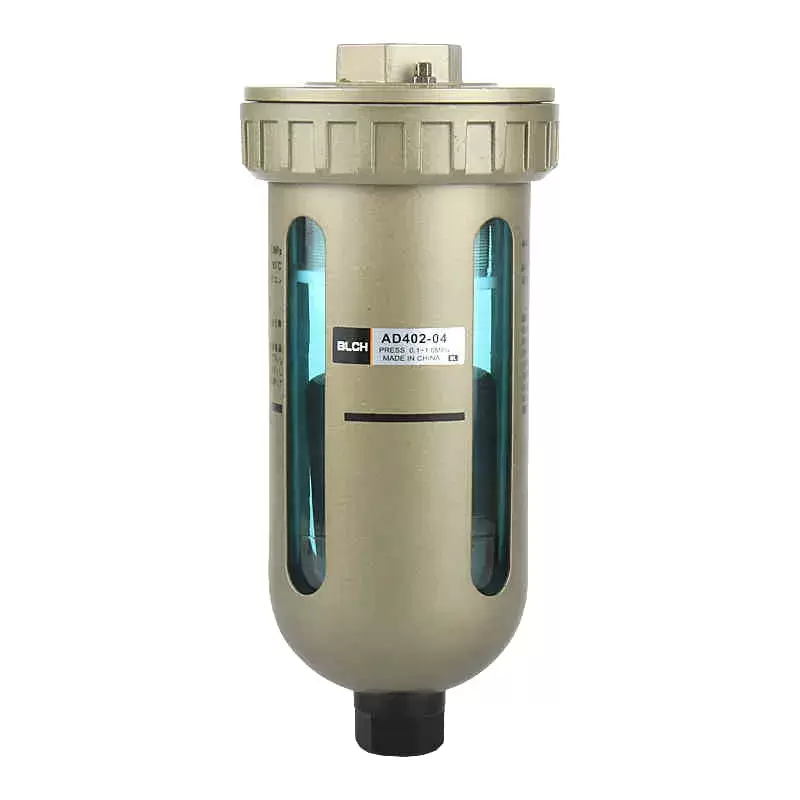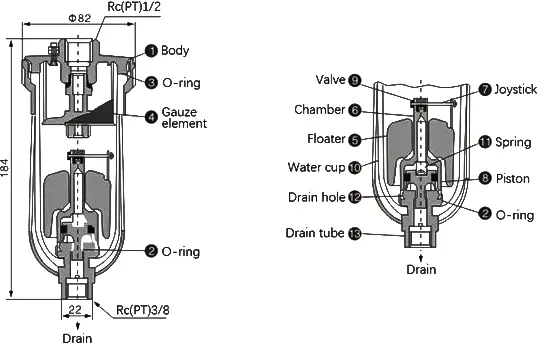 Pneumatic automatic drain valve can be used for compressed air equipment, the condensate water in the pipeline can be discharged out of the system automatically and keep the compressed air dry clean.
USE FOR: air compressor, gasholder, filter, pneumatic system.
Model
AKD402-02
AKD402-03
AKD402-04
Ensured Pressure Resistance
1.5MPa
Operating Pressure Range
0.15~1.0MPa
Ambient and Fluid Temperature
5~60ºC
Port Size
G1/4
G3/8
G1/2
Drain Port Size
G1/8
Drain Status
Normal Open Type
Working Medium
Compressed Air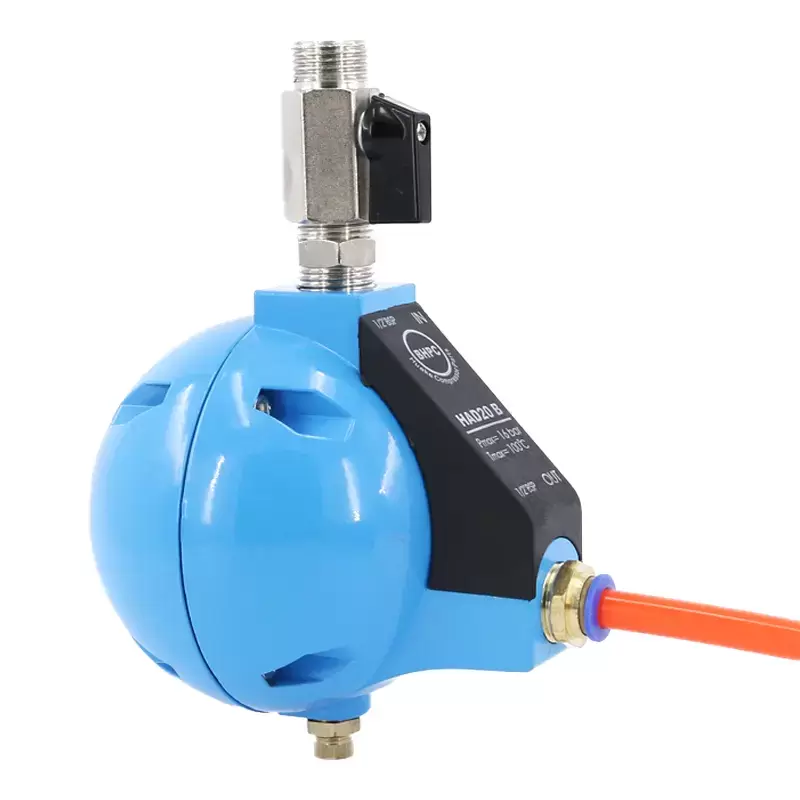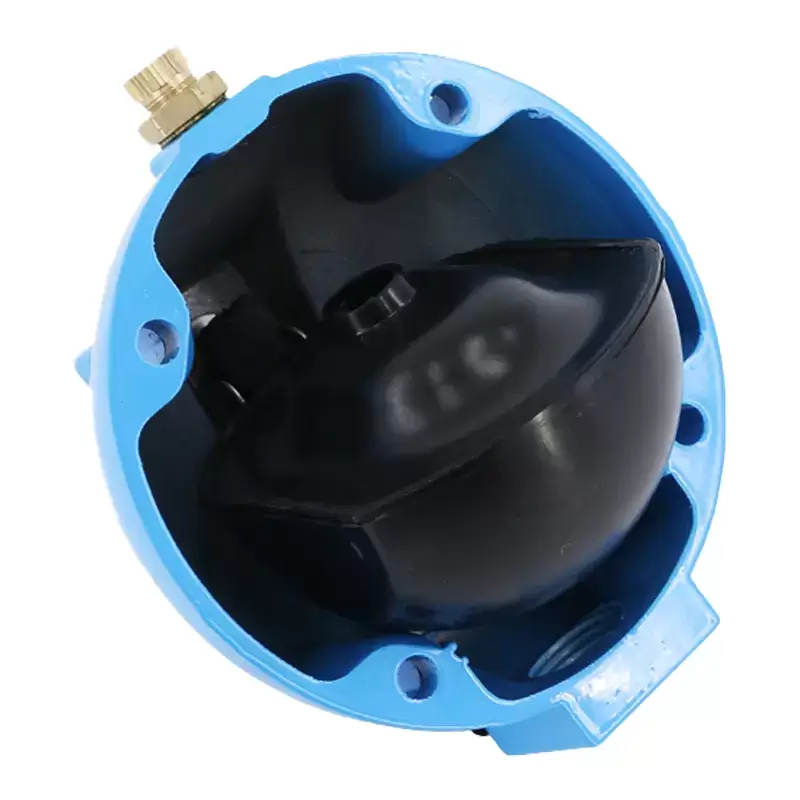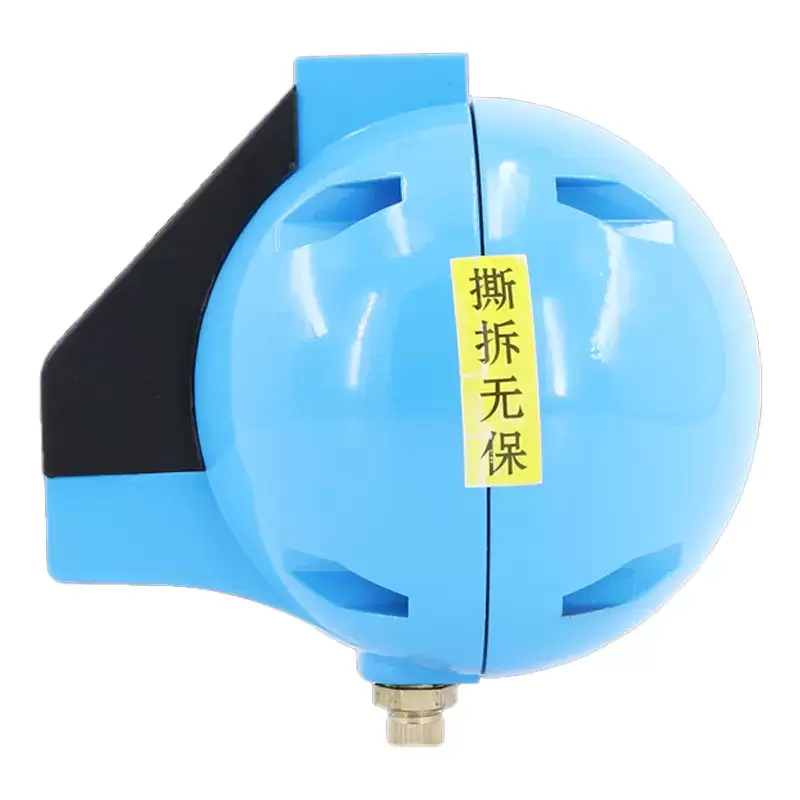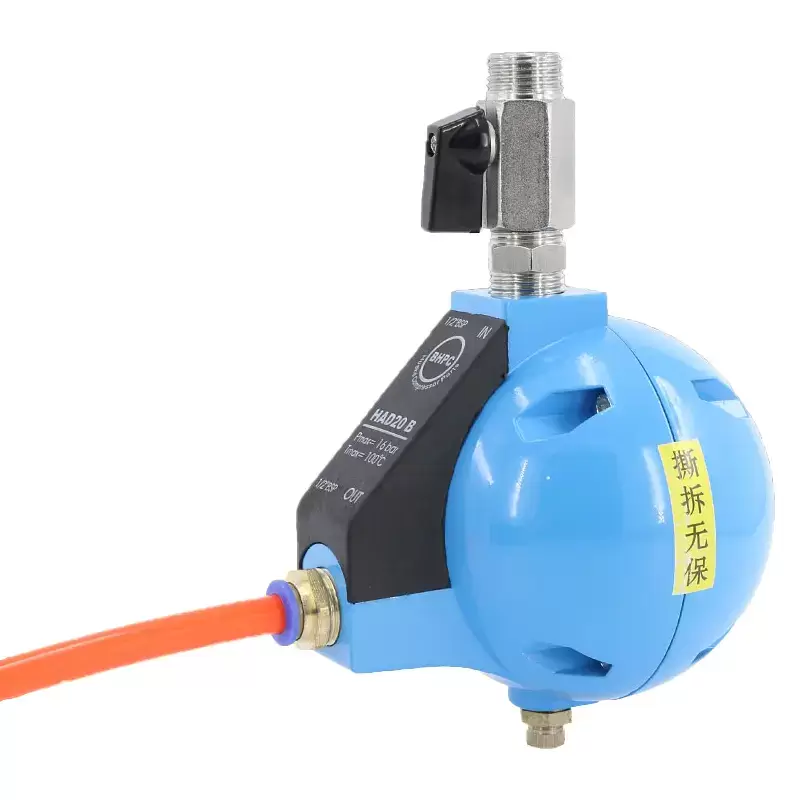 The filter housing is made of aluminum alloy by die-casting and has a compact structure to ensure safe use.
 All housings are cleaned, degreased, and specially anti-corrosion treated before spraying to improve durability and applied to offshore platform operations.
 The precise threaded interface makes installation and maintenance more accessible and more convenient.
 All housings tested under working pressure 32bar for 96 hours, and the maximum burst pressure is 105bar.
Under the working condition of 1.5-80 ºC and pressure 16 bar, the body is guaranteed 15 years, and the service life of the Filter Element is 6000-8000 hours.
| | |
| --- | --- |
| Product Name | Float Type Air Compressor Drain Valve with Automatic Discharge |
| Type | Ball float type |
| Condensed water inlet and outlet connection | 1/2″ BSP |
| Max. pressure | 16bar |
| Max. temperature | 100 ℃ |
| Maximum discharge capacity | 500L/Hour |
| Certification | CE/ISO9001 |