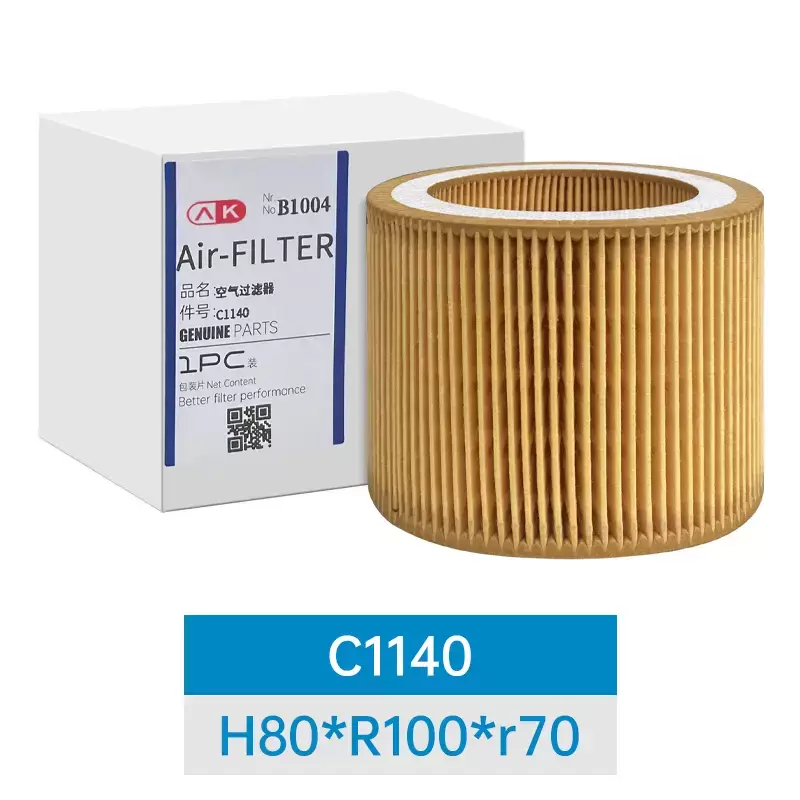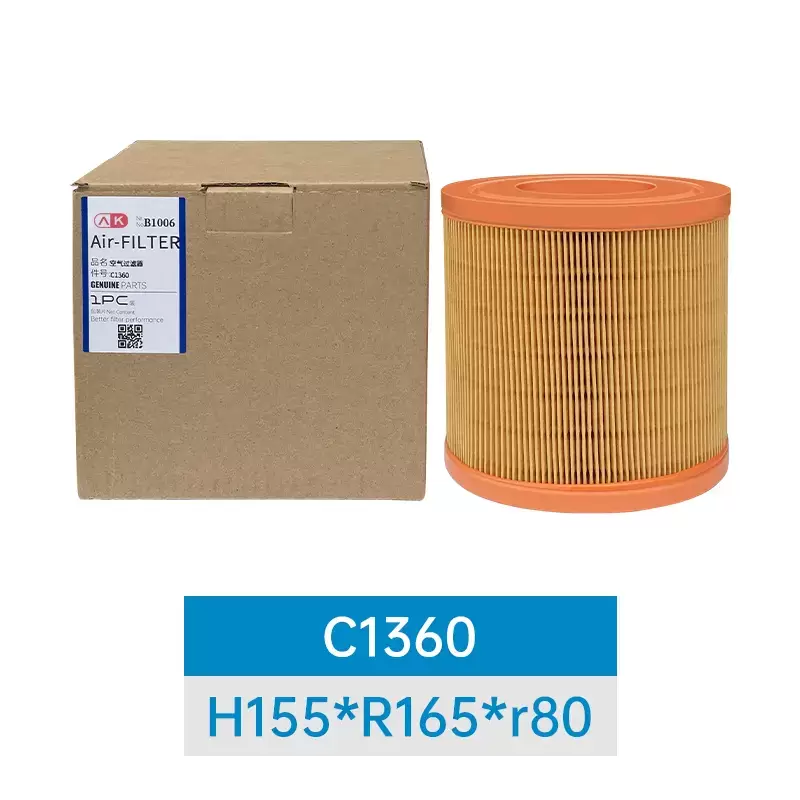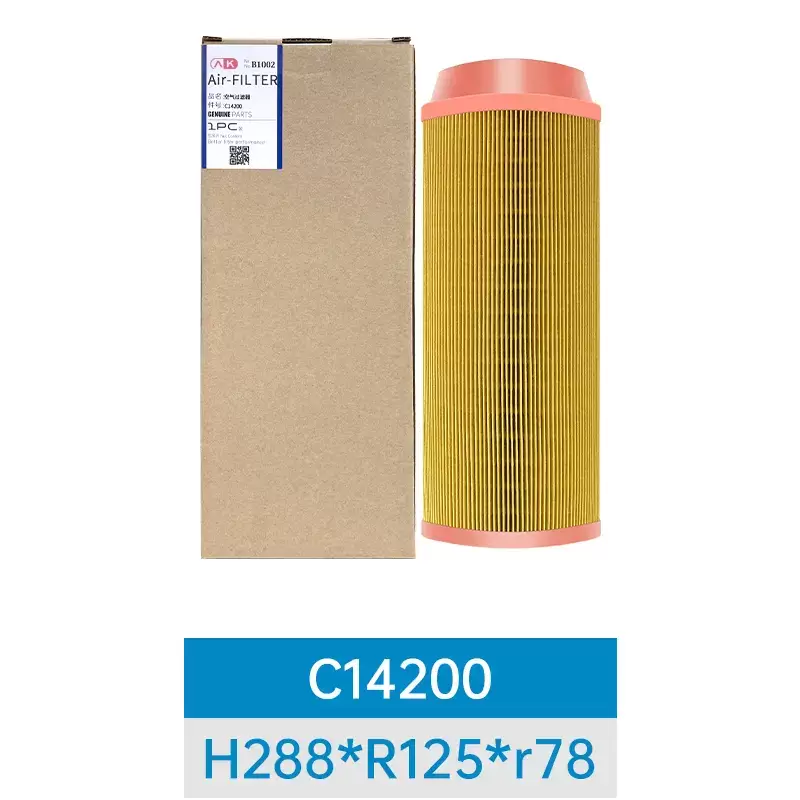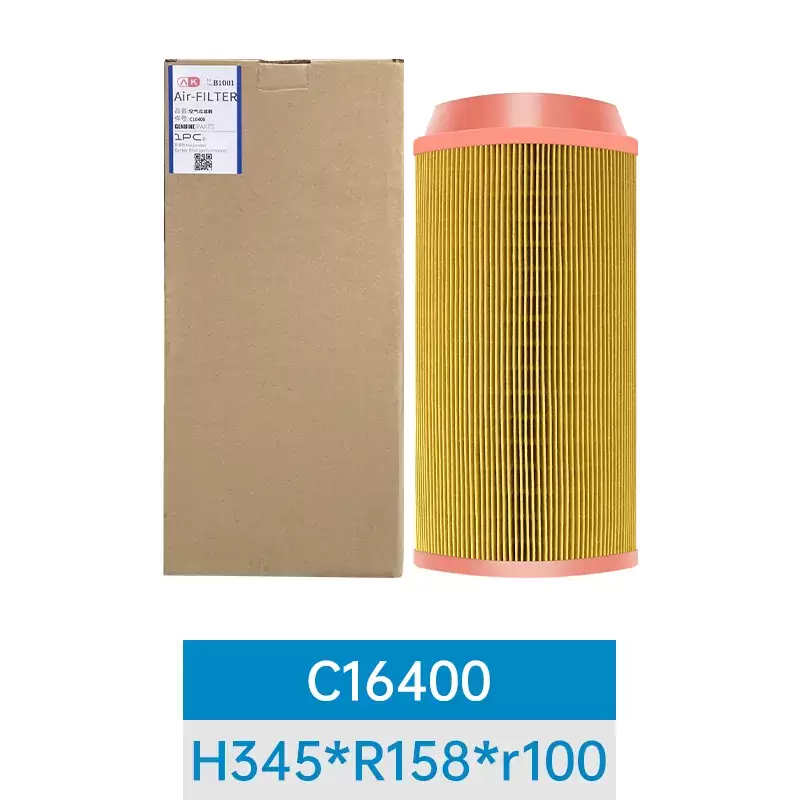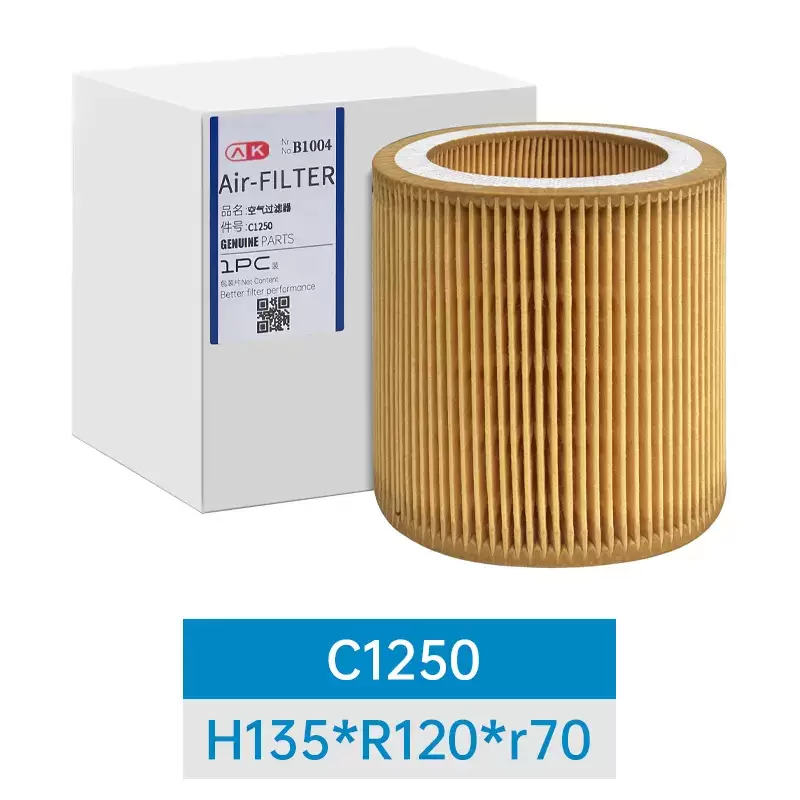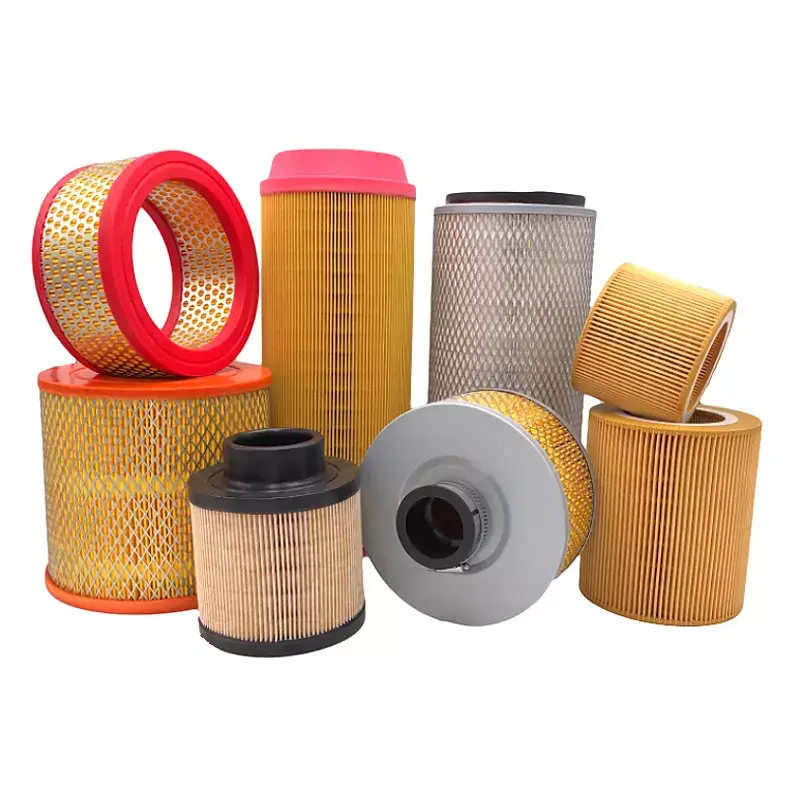 air_filter_element_c14200
air_filter_element_c16400






Air filter element classification:
1.Vertical air filter: consists of four basic housings and a variety of filter connectors to meet customer's special requirements.The shell, filter joint and filter element do not contain metal parts.Depending on the design, the rated flow rate of the module system can range from 0.8m³/min to 5.0m³/min.
2.Horizontal air filter: collision-proof plastic case, no rust.Large air intake, high filtration efficiency.The product consists of seven different housings and two types of exhausts to meet the special requirements of customers.Depending on the design, the rated flow rate of the module system can range from 3.5 m³/min to 28 m³/min.
When the use of air filter filter element expires, the necessary maintenance should be carried out, maintenance should comply with the following basic guidelines:
1.According to the differential pressure switch, or the information of the differential pressure indicator to select the maintenance time.Periodic site inspections or cleaning can sometimes do more harm than good.There is a risk of dust entering the engine because the filter element is damaged.
2.It is recommended to replace the filter element rather than clean it, which can avoid the damage of the filter element and protect the engine to the maximum extent.
3.When you have to clean the filter element, special attention should be paid not to wash the filter element.
4.Please note that the safety core cannot be cleaned and can only be replaced.
5.After maintenance, clean the interior and sealing surface of the shell carefully with a wet cloth.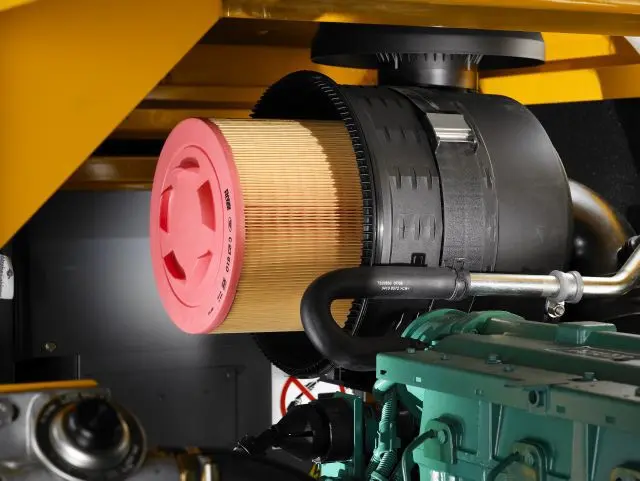 ANKA Filter chooses the excellent quality materials for all end covers, filter materials, and glue, the highest configuration. The filter material adopts imported American glass fiber, which has a long service life, guarantees the filtering effect, and reduces fuel consumption.
| | | | |
| --- | --- | --- | --- |
|  Machine Model | Air Filter | Oil Filter |  Separator |
| Small UP |  88171913 |  39329602 |  22388045 |
|  UP5-11/15/22 |  89295976 | 54672654 |  54749247 |
|  UP5-30/37 |  22203095 | 54672654 |  54749247 |
| M22 OLD |  42888214 | 42888198 |  39751391 |
| M22S | 39588470 | 39907175 | 54595442 |
| M22 | 39588470 | 39907175 | 39831888 |
|  ML22 | 39588470 | 39907175 | 92890334 |
|  M37 OLD |  99273906 | 42888198 | 92754688 |
|  M37 | 39588777 | 39907175 | 39831888 |
|  M37S | 39588777 | 39907175 | 54595442 |
|  M45 | 39708466 | 39911615 | 22089551 |
|  M55-75 | 39708466 |  39911631 |  54601513 |
|  M55S-75S | 39708466 |  39911631 | 39894597 |
|  M90-110/160 |  39903281 |  39911631 |  54509427 |
|  M90-110/160 |  39903281 |  39911631 |  54509427 |
| M132-160 | 39903281 |  39911631 |  54509427 |
|  M200-250 | 39903265 | 92888262 |  22219174 |
|  M300-350 | 39903265 | 92888262 | 54509435 |
|  M250 | 42852129 | 92888262 | 39890660 |
|  M110 | 39903281 | 39911631 | 88181755 |
| MR ED M200/250 |  39903265 |  92888262 | 54509500 |
| MR ED M300/350 |  39903265 |  92888262 | 54509435 |
| XF/EP/HP/XP-30SE | 42855429 | 39907175 | 39831888 |
| XF/EP/HP/XP-50SE | 42855411 | 39907175 | 39831888 |
|  XF/EP/HP/XP75-100 | 99267031 | 99270134 | 42841239 |
| XF/EP/HP/XP75-100 | 99267031 | 42841361 | 42841239 |
|  XF/EP/HP/XP75-100 SE | 42855403 | 42841361 | 39894597 |
|  XF/EP/HP/XP75-100 SE | 42855403 | 42843771 | 54601513 |
| XF/EP/HP/XP75-100 SE | 42855403 | 42843797 | 5601513 |
|  XF/EP/HP/XP 125-200 |  99266702 | 99274060 | 42841247 |
| XF/EP/HP/XP 125-200 |  99266702 | 99274060 |  39799578 |
| XF/EP/HP/XP 125-200 |  99273906 |  42843805 | 42841247 |
|  XF/EP/HP/XP 125-200 |  99273906 | 42843789 | 39739578 |
| 125S/150S/175S/200S | 39903281 |  39856836 |  39863865 |
| M90/M110/M132/M160 | 39903281 | 39911631 | 99277998 |
|  M90/M110/M132/M160 | 39903281 | 39911631 | 54509427 |
| HPE300 | 39750723 | 92888262 | 39863899 |
|  VHP400/600/P600 | 92686948/ 92686955 | 99246092/93 | 92699198 |
|  VHP600/700 | 92035948 | 99274060 |  92062132 |
|  VHP600/700 | 92035955 |  99274060 |  92062132 |
|  S100- |  99267031 | 42843797 |  42841239 |
|  S200- | 99266702 | 42843805 | 42841247 |
|  IR 37PE |  22203095 |   54672654 |  54749247 |
|  IRN.55-75KW | 54672530 |  54672654 | 38008587 |
|  IRN.90-160KW | 22130023 |  39911631 | 42542787 |
|  V5.5-11 |  88171913 | 39329602 |  22388045 |
|  V15-22 | 46856837 | 46853099 |  46853107 |
| V30-37 |  46856845 | 46853099 |  46853107 |
|  125-200S |  39903281 | 39856836 | 54509427 |
| 125-200S |  39903281 | 39911631 | 39863865 |
| 30SE | 42855429 | 39907175 | 39831888 |
| 50SE |  42855411 | 39907175 | 39831888 |
|  70SE/100SE | 42855403 | 42843797 | 39894597 |
|  R5-11 1U | 88171913 | 39329602 | 22388045 |
|  R90-110N,R90-110 I | 23429822 | 23424922 | 23545841 |
|  R132-160NE,R132-160 I | 23429822 | 23424922 |  23566938 |
|  R90-160NE,R90-160 IE | 23429822 | 23424922 |  23566938 |
| R160 | 23487457 | 23424922 |  23566938 |
| GA5/7/10 | 1503019000 |  1513033700 |  1513005800 |
|  GA5/7/10/5C/7C/11C |  1613900100 | 1613610500 |  1613901400 |
|  GA5C/7C/11C |  1613900100 | 1613610500 | 1622087100 |
|  GA11/15/18/22 | 1619126900 | 1613610500 | 1612386900 |
|  GA11/15/18/22 | 1619126900 | 1613610500 | 1613692100 |
|  GA11/15/18/22 | 1619126900 | 1613610500 | 1613750200 |
|  GA11/15/18/22/30C | 1613872000 | 1613610500 | 1622007900 |
| GA11/15/18/22/30C | 1613872000 | 1613610500 | 1622051600 |
|  GA11+/15+/18+/22+ | 1613872000 | 1613610500 | 1622051600 |
|  GA11+/15+/18+/22+/26+/30 | 1613872000 | 1622783600 | 1625703600 |
|  GA11/15/18/22 | 1613872000 | 1613610500 | 1622035101 |
|  GAe11/15/18 | 1613872000 | 1625752500 | 1625775300 |
|  GAe22/26/30 | 1613872000 | 1625752500 | 1625775400 |
|  GA30/37 | 1619279700 | 1613610500 | 1202641400 |
|  GA30/37/45 | 1619279700 | 1613610500 | 1613688000 |
| GA30/GA37 | 1619279700 | 1613610500 | 1613839700 |
|  GA37/45/50/55C/50VSD | 1613740800 | 1613610500 | 1613839702 |
| GA30+/37+/45+ | 1613740800 | 1622314280 | 1622314000 |
|  GA30AP/37AP/45AP |  1613740700 | 1622314280 | 1622646000 |
|  GA55/75/90 |  1619279800 |  1613610500 | 1613730600 |
|  GA55/75/90 |  1613800400 |  1613610500 | 1613800700 |
|  GA55/75/90C |  1613950300 |  1613610500 | 1613984000 |
|  GA55+/75+ |  1613950300 |  1622365200 | 1622365600 |
|  GA55AP/75AP | 1622185501 | 1622314200 | 1622569300 |
|  GA90AP |  1613950300 | 1613610500 | 1622365600 |
|  GA90/110/132/160 |  1619378400 | 1613610500 | 1614642300 |
|  GA90/110 |  1621054799 | 1621054700 | 1614905400 |
|  GA90/110 |  1621574299 | 1613610500 | 1621938499 |
|  GA90/110 | 1621510700 | 1613610500 | 1614905400 |
| GA90/110 from 2009.3 | 1621737600 | 1621737800 | 1614905400 |
|  GA132/160 |  1621057499/ 1030097900 | 1613610500 | 1030097900 |
|  GA132/160 | 1621574299 | 1613610500 |   |
| GA132/160 from 2009.3 | 1621737600 |  1621737800 | 1614905600 |
| GA132/160/180 | 1621510700 |  1613610500 | 1614905600 |
|  GA132+-7.5bar | 1621737699 | 1621737890 | 1623051599 |
|  GA160+-7.5bar |  1621737699 | 1621737890 | 1623051499 |
|  GA200/250/315 | 1030097900 | 1614727300 | 1614704800 |
| GA200/250/315 |  1621054799 | 1614727300 | 1614952100 |
|  GA200/250/315 | 1621574299 | 1614727300 | 1621938699 |
| LS10-25/30/40HP | 40596 | 250025-525 | 02250121-500 |
|  LS10-25/30/40 NEW | 02250044-537 | 250025-525 | 02250121-500 |
|  LS10-25/30/40 | 02250131-496 | 250025-525 | 250034-112 |
|  LS12-50 | 02250131-498 | 250025-526 | 02250100-755/ 02250100-756 |
|  LS16-60/75 | 02250131-499 | 250025-526 | 250034-116/ 250042-862 |
|  LS16-60 NEW | 88290002-337/88290002-338 | 250025-526 | 02250061-137/ 02250061-138 |
|  LS16-75 NEW | 88290002-337/88290002-338 | 250025-526 | 02250061-137/ 02250061-138 |
| LS16-100 | 02250046-012/02250046-013 | 250025-526 |  250034-116/ 250042-862 |
|  LS16-100 NEW | 88290002-337/88290002-338 | 250025-526 | 02250061-137/ 02250061-138 |
| LS20-125 | 02250135-148/409854 | 250025-526 |  250034-085/ 02250048-734 |
|  LS20-150 | 02250135-148/409854 | 250025-526 |  250034-085/ 02250048-734 |
|  LS20-150 NEW | 88290001-469 | 250025-526 |  250034-085/ 02250048-734 |
|  LS20-175/200 | 02250135-150/ 048463 | 250025-526 |  250034-122/ 250034-134 |
|  LS20-175/200 NEW | 88290003-111 | 250025-526 |  250034-122/ 250034-134 |
|  LS25S-250/300/350 | 88290001-466 | 02250139-996 | 250034-124 |
|  NEW | 88290001-467 |   |  250034-130 |
|  LS25S-250/300/350 | 250007-838/250007-839 |  250008-956 |  250034-124/ 250034-130 |
|  LS32 | 88290004-372 | 02250139-996 | 02250109-319/ 02250109-321 |
|  WS1800 | 02250125-371 |  02250155-709 |  02250109-319/ 02250109-321 |
|  WS2200 | 02250125-371 |  02250155-709 |  02250137-895 |
|  WS3000 | 02250125-372 |  02250155-709 |  02250137-895 |
|  WS3700 | 02250127-684 |  02250155-709 |  02250100-755/ 02250100-756 |
Items
maintenace action
everyday
everyweek
500h
1500h
2500h
6000h
12000h
18000h
30000h
every month
every season
half year
1 year
2 years
3 years
5 years
The indicator light panel
check any unusual indicator light
check and adjust
 
 
 
 
 
 
 
 
Discharge temperature
check if temperature in 70-95 degree level
check and adjust
 
 
 
 
 
 
 
 
condensed water in oil barrel
drain water
check and adjust
 
 
 
 
 
 
 
 
oil level
check
check and adjust
 
 
 
 
 
 
 
 
joint hose for air suction
check/replace
 
 
 
 
check and adjust
 
 
 
 
pipeline(rubber/metal pipe)
check/replace
check and adjust
 
 
 
 
 
 
replace
 
pipeline joint
check if any leak
 
 
 
 
 
check and adjust
 
 
 
cooler
clean
 
clean
 
 
 
 
 
check and adjust
 
cooling fan
clean
 
clean
 
 
 
 
 
 
 
air filter for air suction
clean/replace
 
clean
 
 
replace
 
 
 
 
pre-filter net
check/clean
 
clean
 
 
 
 
 
 
 
Electromagnetic switch contact
check/clean
 
clean
 
 
 
 
 
 
 
electrical equipment connect
adjust
 
 
check and adjust
 
 
 
 
 
 
belt and belt pulley
adjust/replace
 
 
check and adjust
 
replace
 
 
 
 
oil filter
replace
 
 
for new machine
 
replace
 
 
 
 
main motor
inject bearing grease
 
 
 
check and adjust
 
 
 
 
 
shaft seal for screw head
check/replace
 
 
 
 
check and adjust
 
 
 
 
screw compressor oil
inject/replace
 
 
for new machine
 
replace
 
 
 
 
oil separator
replace
 
 
 
 
replace
 
 
 
 
electrical insulation
check circhurt by multimeter
 
 
 
 
 
check and adjust
 
 
 
thermal control valve
check/replace
 
 
 
 
 
check and adjust
 
 
 
air suction valve
check/clean/replace
 
 
 
 
 
check and adjust
 
 
 
min-pressure valve
check/clean/replace
 
 
 
 
 
check and adjust
 
 
 
safety valve
check/replace
 
 
 
 
 
check and adjust
replace
 
 
discharge solenoid valve
check/clean/replace
 
 
 
 
check and adjust
 
 
 
 
pressure sensor
verify check
 
 
 
 
 
check and adjust
 
 
 
temperature sensor
verify check
 
 
 
 
 
check and adjust
 
 
 
compressor bearing
check/replace
 
 
 
 
 
 
check and adjust
 
replace